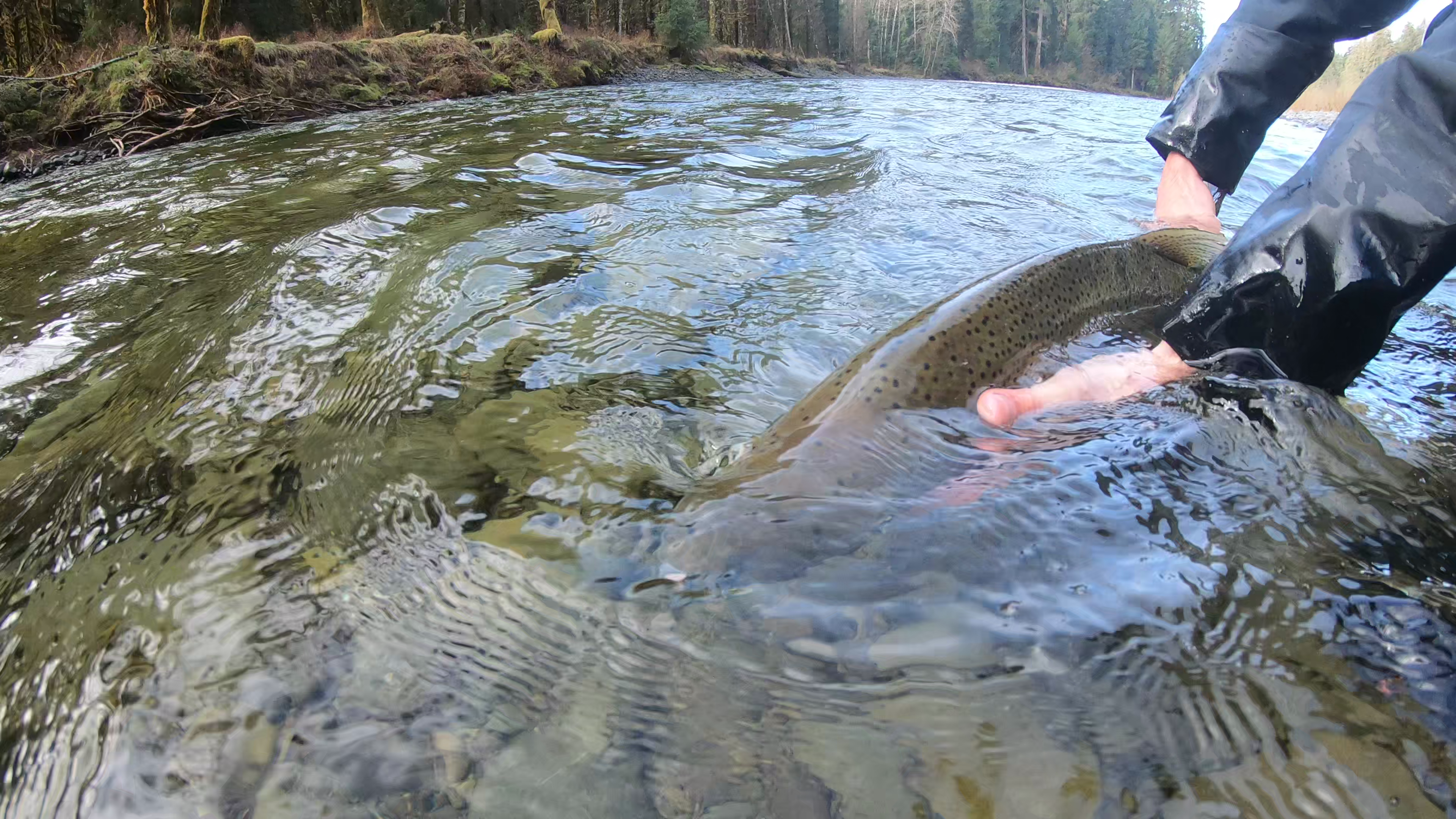 When the backcountry calls you better answer. This spring we had the opportunity to hike away from civilization and experience true wilderness. We only saw one other person over the three days we were there, and saw almost no signs of other people at all. No garbage. No development. Nothing. After fishing downstream all day it was more surprising to see an actual human boot print in the sand than more elk, bear, deer, or coyote tracks.
We could have asked for better fishing conditions, but there were a few fish around. With low and clear water the fish we did see were spooky and not much inclined to play with us.
If you're in need of a re-set from the hectic day-to-day of modern life then consider unplugging from the stresses of the work week, stuffing a backpack and hitting the trail.
I call this plugging into nature.
words & photos by Nick Satushek
That's a happy face if I've ever seen one.