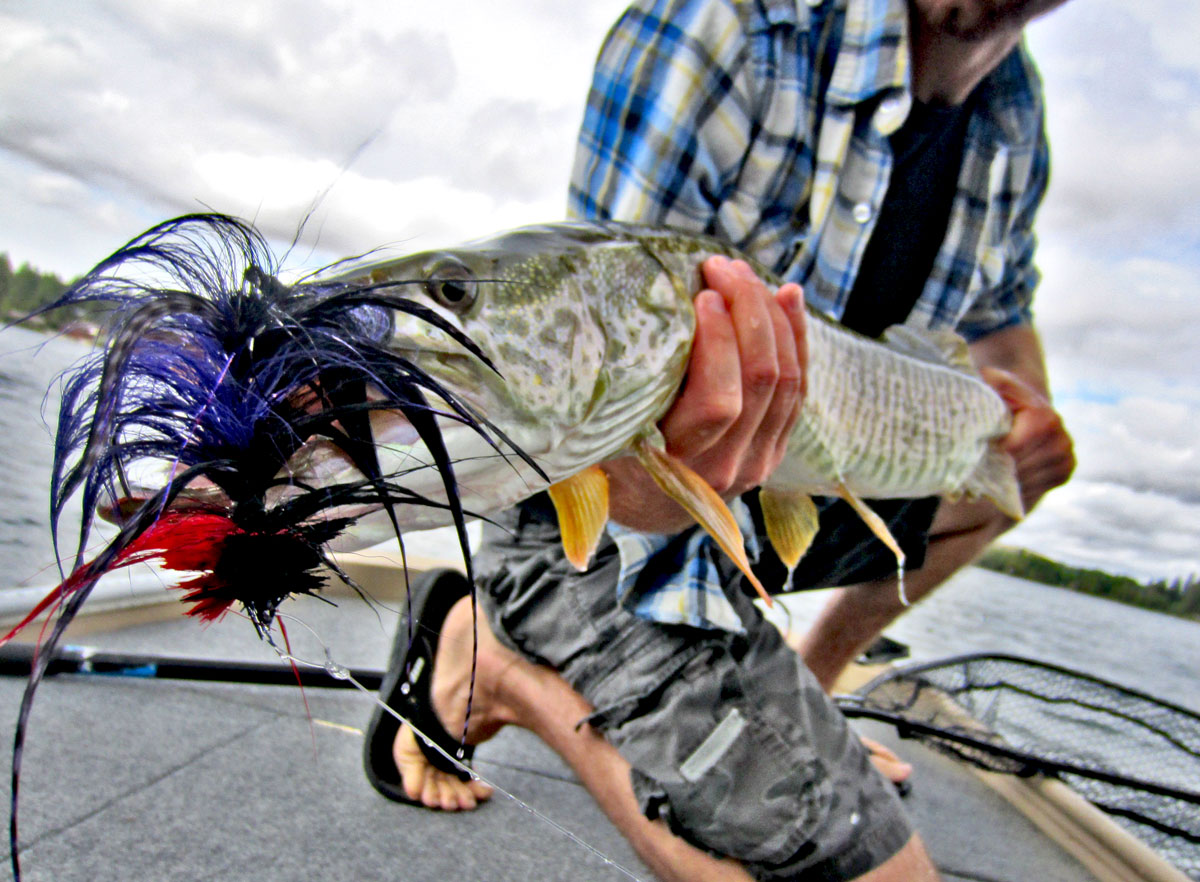 Musky fishing agenda, Step 1: learn how to cast the size huge flies needed to successfully catch a musky. Outcome: Fail.
Step 2: After paying the price in blood, this low 30″ fish came out to play. Small for a musky, but still a big mean looking fish. Keep your hands away from those jaws. Outcome: Great Success! Big thanks to the Warmwater Rambler guide service for putting us on the fish.
Step 3: Lose a monsterous beast with a gaping maw like an alligator. This is what the angler and the guide look like after losing a possibly 50″ fish. How was it lost? The beast bit straight through 80 pound flourocarbon. Sounds hard to believe, but it happened.
Step 4: Finally figure out how to cast without hooking your friend.
Step 5: On day 2, get on the water at 5:30am and touch nary a fish all day. That's Musky fishing. Musky fishing is hard. There is no other way to put it. And now we see how the addiction begins – always looking for that bigger, better fish.