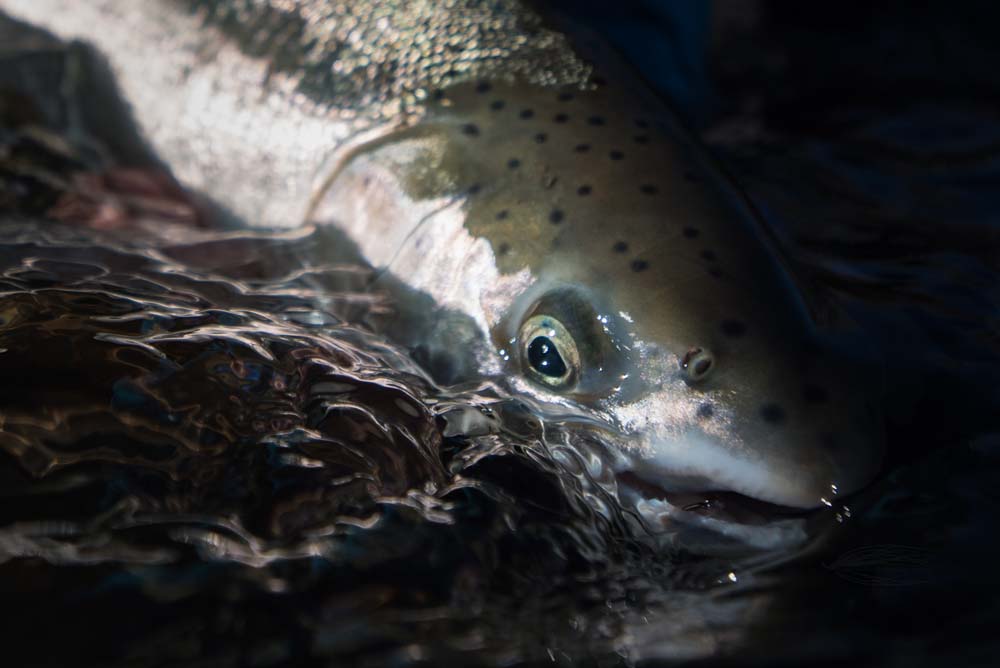 Winter steelhead season is in full swing in the PNW, and even though Puget Sound rivers are closed down across Washington state now the opportunities continue throughout the area. From BC to California, March and April hold promise for big hard fighting winter steelhead.
Steelhead season has already been pretty good to us here. A few fish here and through spread thoughout a few fishless days (ok, quite a few fishless days) has been the norm.
We explored some new water.
We swung flies. We fished float rods and spoons too.
We saw a few fish.
We're looking forward to a good rest of the season.
-Nick Satushek