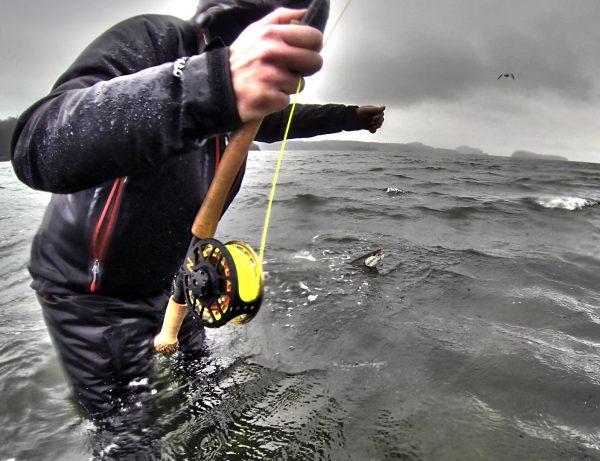 Conditions were less than optimal for fishing on Saturday. Freezing rain, wind, and waves made fishing a bit difficult to say the least. The use of a light switch rod made handling the wind better, but completely numb hands (nothing like forgetting the gloves at home) were really starting to get in the way of a fun time. Luckily, a few fish showed up to play so the adrenaline rush kept us out long enough to snap a few pics.
The first fish of the day.
Wind and waves
Putting a bend in the 5wt Switch on a healthy bull trout.
DRYFT Waders and bull trout. A winning combination.
Score.