Rainbows, dollies, steelhead, silvers. AK trip 2015 was good to us. Here are some photos from the trip…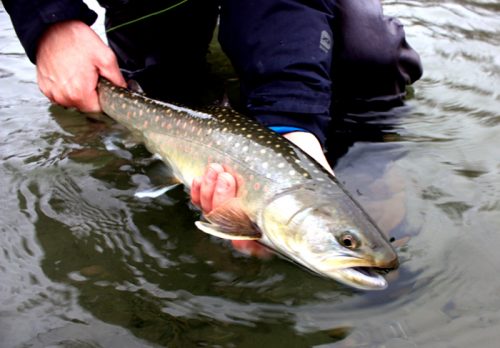 Winter is such a fun time to get out on the river and chase bull trout (dolly varden) and steelhead. With massive amounts of spawning, dead and dying salmon in the rivers anything resembling an egg will get slammed by the hyper aggressive and hungry bull trout, cutts, rainbows, and steelhead in the river. Our favorite way to fish this is stripping and swinging flies through likely looking holding spots – behind spawning salmon, little hiding holes, etc.
Strip, strip, strip, WHAM!