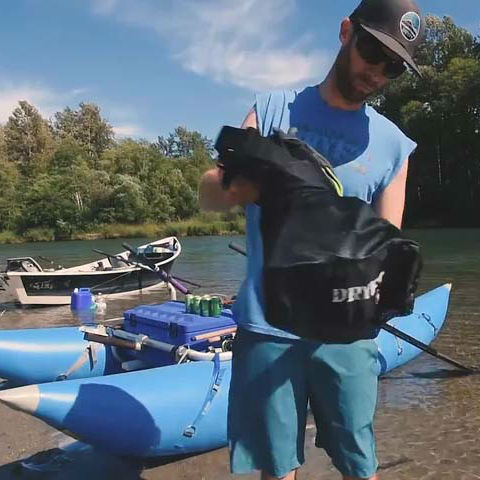 We bet you use the mesh carrying bag your waders came in all the time to transport your waders to and from your fishing trips. Yep. Right.  Ok yeah, so maybe we don't either.  So here are some other good ways to use that mesh bag that your waders came in.
Beer cooler
Throw some beers in the bag and hang it in the water while you fish. Just tie that bad boy to a tree, or hang it off the side of the boat and have cold beer all day long.
And here are a few other possible uses…
Lunch sack
Throw your lunch in it and keep it separated from the rest of your gear.
Garbage sack
Have some trash from lunch or some empties kicking around the bottom of the boat? Throw em' in the bag and tame that trash until you reach the takeout.
Wader carrying bag
Novel idea but use it to safely transport your waders. Rolling and tucking them into a bag keeps them from snagging on anything in the truck, tidy's them up and keeps them out of the way. The mesh allows them to dry out too.
Have another way that you use your wader bag? Scroll down and drop a comment here and let us know.