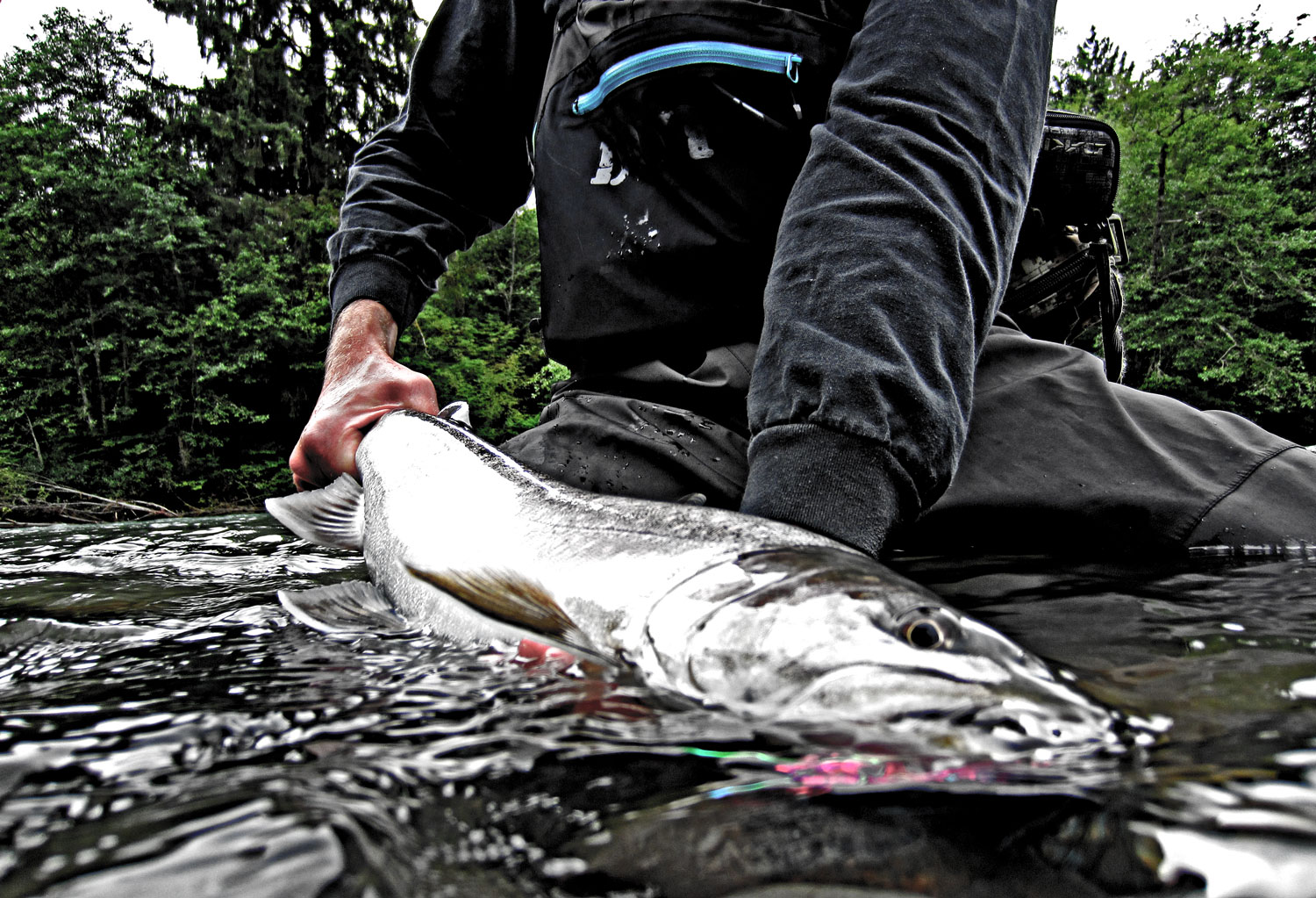 Why do five layer reinforced sections matter on waders? For several really good reasons.
The five layer reinforced knees, legs, and seat are there to prolong the life of the DRYFT S13 waders, so you get the most seasons out of them.  Like to bush whack a little? Kneel down when landing fish?  Yep, so do we. Which is exactly why we designed DRYFT waders with the extra strength and cushion of reinforced sections in the high stress areas.
The material we use is high tech, breathable, and is still lightweight enough to make our waders comfortable in both warm and cool weather.
A recent customer review sums it up pretty well. He wrote:
 I received my waders about 2 months ago. The first time I wore them was in the tailwaters of Lake Taneycomo below Table Rock Lake. My fishing buddy that day had his neophreme's on and was complaining about being cold. I was toasty and warm all day. Amazing for how light they are. Well the weather has warmed up here in the Ozarks and they are able to keep me cool even on low 90 days. I also like the flexibility I have to kneel down in the water to net and release the fish. Awesome!!
To read more about the DRYFT S13 waders, visit our product pages.